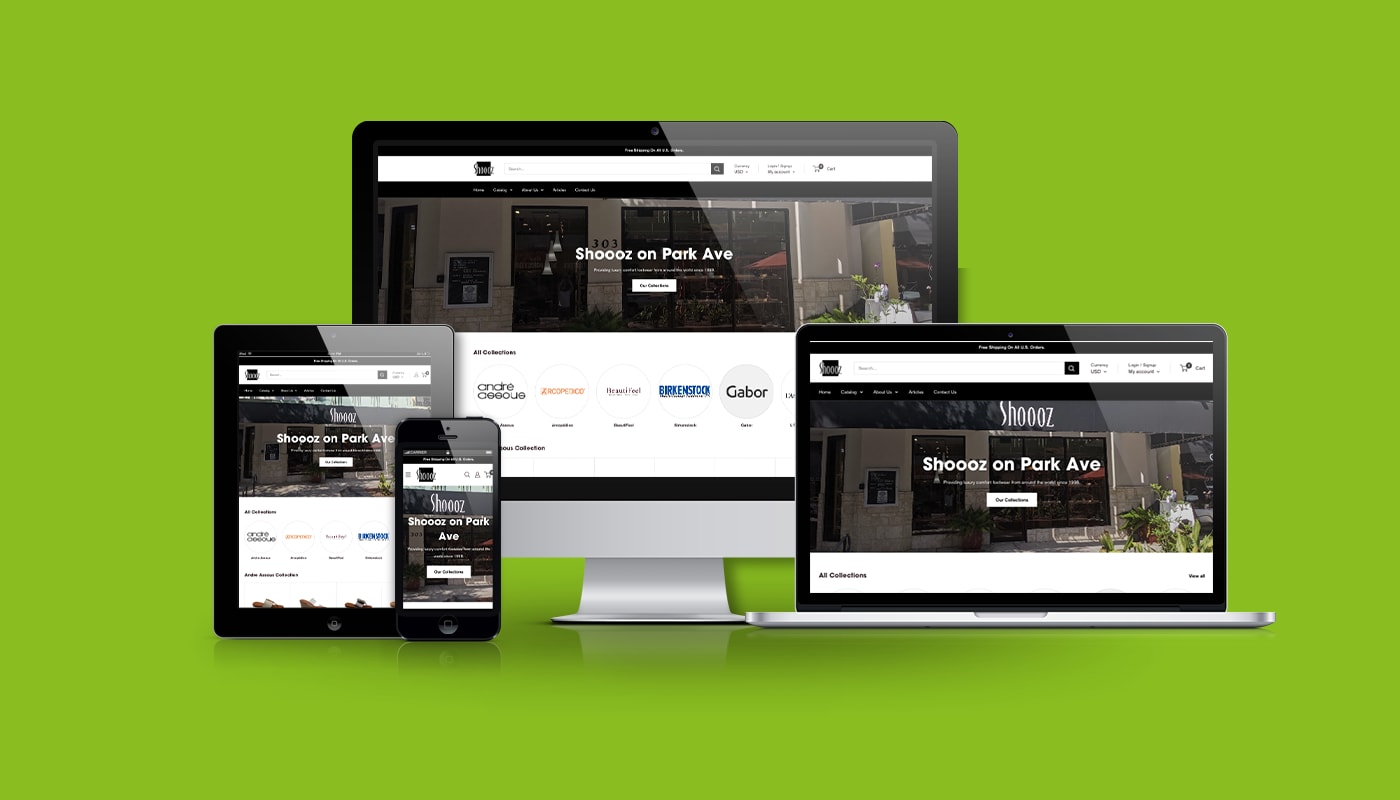 Shoooz on Park Avenue – Always providing fine shoes, fine selection, and fine service.
Shoooz on Park Ave is a local brick and mortar shoe store in Winter Park, FL off of the famous Park Avenue near Rollins College. They've been in business for many years serving the local community and visitors to Park Ave. They are family owned and operated and their focus is on luxury, comfort footwear. According to their site:
"We are a comfort shoe store with twenty plus years, of sit-down and try them on experience, which decided to sell shoes online. We sell the shoe brands that we know best. We like their styles, their fit and their quality. We are essentially a fine lady's shoe store therefore; we look for brands and styles that are both pretty and comfortable. You can choose from fine shoes, a fine selection, and receive fine service."
The shoe brands they offer are:
They came to Auxilia to help them develop their online presence, to streamline their efforts and processes needed to offer their products online, and to help them forge a path to promote their products online. Auxilia helped by building a Shopify eCommerce website design, providing content writing, and managing an SEO campaign.
For many years, Shoooz has provided quality shoes and service, and now through their online store they are able to offer that same quality product with local home delivery, free US shipping all with the same great customer service. If you need comfortable, high-end shoes, consider Shoooz on Park Ave.
Visit their website.