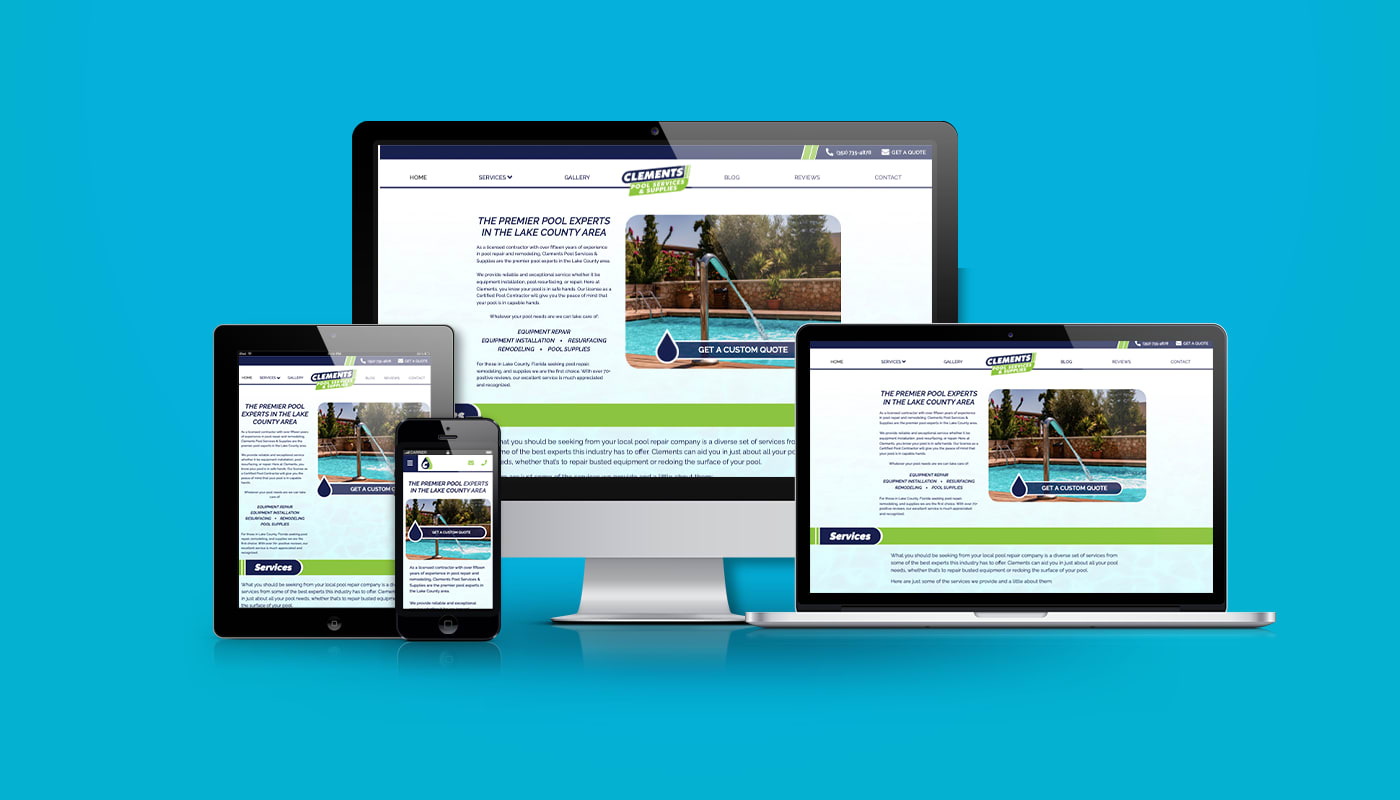 Clements Pool Services & Supplies are the premier pool experts in the Lake County area.
As a licensed contractor with over fifteen years of experience in pool repair and remodeling, Clements Pool Services & Supplies are the premier pool experts in the Lake County area. They provide reliable and exceptional service whether it be equipment installation, pool resurfacing, or repair. At Clements, you know your pool is in safe hands. Their license as a Certified Pool Contractor will give you the peace of mind that your pool is in capable hands. For those in Lake County, Florida seeking pool repair, remodeling, and supplies they are the first choice. With over 70+ positive reviews, their excellent service is much appreciated and recognized.
They offer the following services to businesses and households in the Lake County, FL area:
How did Auxilia help?
Clements came to Auxilia with an older website that was not converting visitors. The website lacked a clear flow, explicit landing pages, SEO implementation, and a method of tracking leads from the website. The bottom line is that they needed Auxilia's help!
Our team gave them a custom design that clearly guided their visitors to the services they needed while utilizing a look and feel that matched their brand. The design is completely unique to Clements. It provides a unified presentation of their brand as seen on multiple online platforms, their trucks, their store, etc. Once the design was set, our content writer and WordPress developer began implementation.
Lastly, we have executed a monthly SEO plan whereby we are helping Clements to rank organically for a set of keyword terms. This will help them gain new clients and to dominate their area as the premier pool experts in Lake County, Florida.
Visit their website.